Whiplash
&

Personal Injury Specialist Information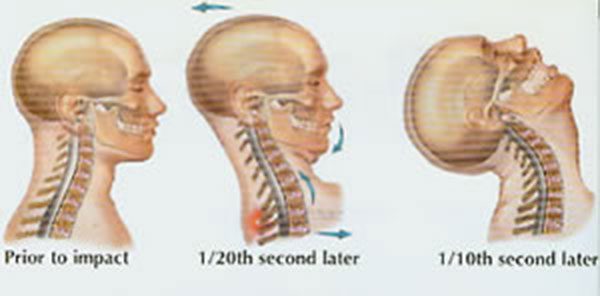 What is Whiplash?
Whiplash occurs when the head is violently snapped back and forth. Since your neck is the most flexible part of the spine, it is more vulnerable to injury.
Four Major Types of Injury Occur
How Can Chiropractic Care Help?
Proper treatment of any condition involves treating the cause and not just the symptoms. As a chiropractor, Dr. Karr is specially trained to pinpoint the root cause of your symptoms. Your symptom may stem from a new injury or one sustained years ago. Dr. Karr will review your complete health history and perform a thorough physical examination to reveal any underlying physical problems.
Chiropractic care can provide pain relief and increase your mobility and flexibility.
Increased mobility and flexibility allow your body to heal faster.
Chiropractic care is a safe, effective treatment for whiplash.
Chiropractic care can help restore the normal forward curve of your neck without the use of drugs or surgery.
Most rear-impact car accidents occur between 1/2 mile to 5 1/2 miles per hour.
An impact at 5 miles per hour can cause soft tissue damage. In a rear-impact car accident, your head can accelerate up to 2 1/2 times faster than your car.
A significant percentage of people with whiplash will suffer chronic symptoms and 10% will suffer disability.