*$49 FOR FIRST VISIT (2) X-Rays Therapy Adjustment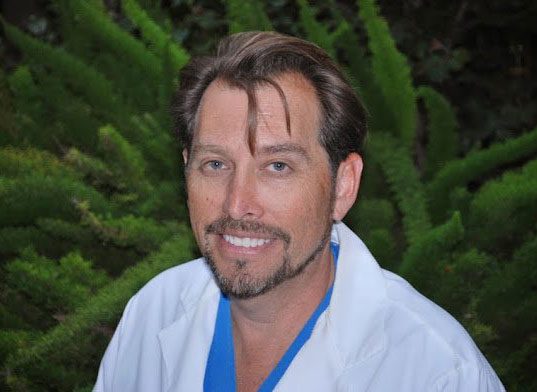 Dr. Michael C. Karr  -Doctor of Chiropractic
Radiology, Postgraduate Honors
WEST LOS ANGELES CHIROPRACTIC ®
11340 W. Olympic Blvd. Suite #165
Los Angeles CA 90064
Phone: (310) 914-9400
Family Chiropractic Care – Sports Chiropractic – Chiropractic Adjustments – Emergency Chiropractic
West Los Angeles Chiropractic ®
The doctor of chiropractic works with the spine and nervous system. Chiropractors were the first to recognize that spinal bones (Vertebrae), twist slightly out of place, which in turn causes pressure on the nerve roots (or nervous system), which is called a "Subluxation". This creates altered physiology resulting in inflammation and irritation.
WEST LOS ANGELES CHIROPRACTIC ® has been at this location since 1989, conveniently located near the 10 and 405 freeways, we're regarded as one of the most respected Family Chiropractic offices in Los Angeles. From the time I graduated UCLA, I have committed thousands of hours helping people out of pain and into a better, healthier lifestyle through Chiropractic. While attending UCLA, I was able to work with the prestigious track and football teams in bio-mechanics and graduated with a background in Kinesiology. I've worked with NBA coaches, players, and agents for years.
I specialize in helping patients with neck, lower back, hip pain, leg pain, accidents, and sports-related injuries. My deep understanding and intense interest have allowed me to have tremendous success with accident-related and disc-related injuries, as well as providing welcome relief to pregnant women with managing their lower back discomfort.
Make us your Los Angeles Chiropractor Today!
$49 Introductory Offer for New Patients*
*$49 For First Visit!
Not good with Insurance, Work Comp and/or Personal Injury.
$49 first appointment, including 2 x-rays (if needed)

First treatment of Spinal Decompression is $50 with an MRI report!

Digital X-rays-safer for the patient, safer for the environment, better quality.

Full Physical Therapy and Rehabilitation with MedX equipment.

Acupuncture – Massage Therapy – Saturday Appointments
Accepted Insurance Companies
Aetna
CIGNA
Guardian
Medicare
Health Net
Mutual Life
United Healthcare
Blue Cross Blue Shield
Most all Listed PPOs accepted at 100% reimbursement (Many may not be listed)
SAG, Directors, Producers & Writers Guilds and Motion Picture Health and Welfare (MPHW) Aftra
Most of FOX, ING, Lantana, MTV, Sony and Revolution Studio Employees' insurance accepted at 100%. No out-of-pocket expense.
The Hartford, Unicare, New York Life, CNA, Humana, Continental, Met Life, National Life, Fortis, Prudential, Safeco, and over 100 others not listed. Call to find out.
Medical Pay On Auto Insurance
AIG
Geico
GMAC
Safeco
Farmers
Mercury
Survival
Allstate
AAA Club
State Farm
Capital One
Progressive
21st
Liberty Mutual
Automobile Club
Nationwide Mutual
Professional Affiliations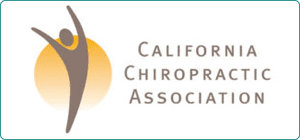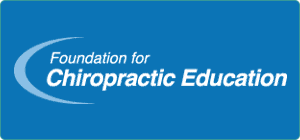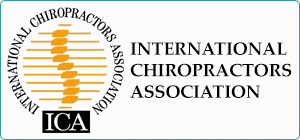 Dr. Karr, D.C. has an excellent reputation in the community. Having known him both professionally and personally for over two decades, I have the utmost confidence in his abilities.
I have been an emergency room surgeon for over thirty years and now have a private practice offering rehabilitation. I have been a patient of Dr. Michael Karr, D.C. since 1994 and have benefited personally. I am very active and find that I just feel better after getting adjusted! It's safe and gentle and have referred many of my patients to his care.
I have used chiropractic in my practice and have seen results which as a medical man, I believe were impossible. The results I get are due to the fact that I use specific chiropractic care exclusively.
Chiropractors are obtaining results that I could not have obtained with medicine and surgery.
Chiropractic is not a 'cure all' and it should never be claimed as such, but it reaches successfully a larger number of so-called chronic diseases than any other known mechanical method and is so much superior to the drug method that it is truly laughable to compare them.
I am a physician who has 3 disc herniations at L3-4, L4-5 and L5S1. I had severe back pain, sciatica and radiated pain down my right leg. My symptoms progressed despite 3 epidural injections, 1 facet block, pysical therapy and anti-inflammatory medications. I was prepared for surgery as much as I didn't want it. I had progressed to the point where I could barely walk and had to pull myself up stairs. Then I went to Dr. Karr and started on decompression on the DRX9000. My hopes were high, but I was realistic.
After the first 12-14 treatments I had really only slight relief. I was beginning to get concerned and then we went to 3 treatments a week, after a long holiday weekend. It was then that my pain began to abate. I must tell you, I was shocked and delighted. After a few more treatments my pain went from alevel 8 to level 3-4. Then, my sciatica disappeared. Not a little…..completely!
I have finished 24 treatments and am "off " for a month or so. I am dancing again, playing golf and waking up only with a minimal amount of back stiffness.
Now, I must admit. I was scared into compliance. I did whatever Dr. Karr asked me to: Changed to soft soled shoes, used orthotics, did the therapy he recommended and did a number of accupuncture treatments. But hey, it worked.
If you are a skeptic, please do yourself a favor and at least schedule an appointment at this office and meet Dr. Karr and the wonderful staff. They are all great. Very professional, compassionate and well versed in the therapy. You will not regret any time or money spent. I am a fan for life.
Stewart Lonky, M.D.